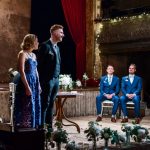 How to Throw a Theatrical Wedding Theme: Ideas and Inspiration
If you're like most people, you want your wedding to be unique and special. So why not consider throwing a theatrical wedding theme? This type of wedding can be fun for both you and your guests. Plus, it gives you plenty of opportunities to get creative with your decorations, favors, and food. So if you're looking for some ideas and inspiration, read on. We'll show you how to create a perfect theatrical wedding for you.
A unique and theatrical wedding theme: how to make your Big Day extra special
Your wedding day should reflect your personality and relationship, and what better way to do that than with a theatrical wedding theme? Whether you go big and bold or keep things simple and classic, there are endless ways to make your wedding day feel like a performance.
To help you get started, we've put together a list of ideas and inspiration for throwing a theatrical wedding theme. From over-the-top decorations to fun and unique entertainment, everything you need to know about planning a show-stopping event.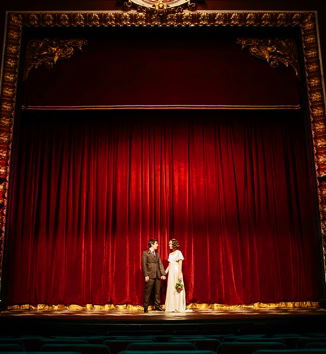 No matter what kind of theatrical wedding theme you choose, the most important thing is that it reflects you as a couple. So have fun with it, and don't be afraid to think outside the box!
If you're looking for a truly unique wedding theme, a theatrical wedding is a way to go. There are endless possibilities for planning a theatrical event, so you can let your creativity shine. To help you get started, we've put together a list of ideas and inspiration for throwing a successful theatrical wedding.
One of the most important aspects of planning a theatrical wedding is choosing décor that sets the stage for your event. Think about what kind of mood you want to create and find décor items that fit your overall vision. For example, consider hanging sparkling chandeliers or using gold and silver accents if you're going for a glamorous Hollywood-inspired theme. Or, if you want a more whimsical feel, try using fun and colorful décor items like paper lanterns or streamers.
Another important element of your theatrical wedding will be the entertainment you choose to keep guests entertained throughout the night. If you're looking for some unique ideas, consider hiring a group of stilt walkers or acrobats to perform during cocktail hour or dinner. You could also hire a magician or fortune teller to mingle with guests and give readings. And, of course, no theatrical wedding would be complete without music! Hire a live band or DJ to get everyone on their feet and dancing the night away.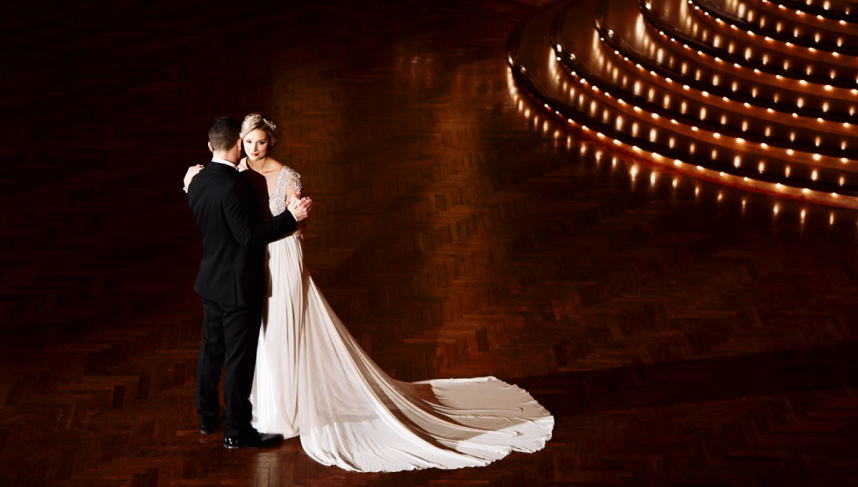 How to decorate your wedding stage on a budget
Your wedding stage is one of the most important parts of your big day. It sets the tone for your reception and provides a backdrop for all your photos. So if you're looking for some inspiration, check out these amazing wedding stage decoration ideas.
From simple to extravagant, there's something for everyone. And if you're on a budget, don't worry – many of these ideas can be done cheaply or even DIYed!
Here are some great ideas to get you started:
String up fairy lights or lanterns for a romantic and ethereal look. – Cover the stage with flowers or fabric for a beautiful and natural backdrop.
Hang decorations from the ceiling or use helium balloons to create an eye-catching display.
Get creative with your lighting, using coloured uplighters or spotlights to create different effects.
Use props and furniture to create a unique setting – think vintage sofa, piles of cushions, a grand piano…
Make a statement with your backdrop – bold patterns, giant letters… anything goes!
There's no excuse not to have an amazing wedding stage with so many possibilities! So get planning and make your big day even more special.